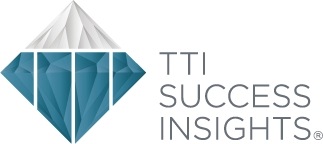 TTI Performance Systems, Ltd., the parent company of TTI Success Insights and headquartered in Scottsdale, AZ, is the world's leading source for research-based, validated assessment and coaching tools that enable over 100,000 organizations to effectively meet their human capital management needs. With a client base made up of Fortune 500 companies, its assessments and reports are at work in more than 90 countries and in 40 languages.

Tap the diamond above to learn about the science of self.

TTI is also a leader in cutting edge research on human behavior, communication and workplace attitudes and performance. TTI develops thought leadership in the realms of entrepreneurism, education and human interaction.

TTI Success Insights is the leading global talent assessment company offering a total talent management solution using disruptive technology, leading research and patented processes to positively impact individuals, organizations and the productivity through OFCCP and EEOC compliant assessment tools that are free from adverse impact. The Nielson Group combines quality assessments from TTI Success Insights with proven processes and strategies that have created working environments that result in superior performance at all levels of the organization.

TTI Success Insights is dedicated to helping organizations meet the challenges of today's marketplace. They have partnered with The Nielson Group to provide validated and reliable assessments to the corporate environment.

TTI Success Insights products incorporate the works of Dr. Carl Jung, Dr. William Marston, Dr. Eduard Spranger and Dr. Robert S. Hartman and translate scores specifically for use in the business environment - accurately predicting potential for performance success.

EXPLORE FIVE DIMENSIONS OF SUPERIOR PERFORMANCE
TTI Success Insights is the leading developer of talent assessments using five dimensions of a superior performer that can be measured by their research-based assessments:

Behaviors
Motivators
Acumen
Competencies
Emotional Intelligence
The Nielson Group has been associated with TTI Success Insights as a Value Added Associate since The Nielson Group's founding in 1998.

We are especially proud to be a TTI Success Insights Visionary Partner.