Download the flyer for more information about TriMetrix® and TriMetrix® HD assessments.


An Advanced Talent Assessment System

TriMetrix® HD, developed by TTI Success Insights®, takes the guess work out of hiring and developing talent.

By revealing a person's work-related talents, we remove interviewer biases. Interview questions can be laser-focused. Based on a unique 55-factor analysis, TTI TriMetrix® HD reveals a person's specific traits in four areas that describe "how", "why", "what" and "can" the person perform.

As a hiring tool, the TriMetrix® HD System gets behind each candidate's mask and identifies his or her true capacities to perform. This is far more than simply identifying behavior. Although important, behavior is only part of a truly complete profile – you must measure more and measure it accurately. That's exactly what the TriMetrix® HD System does. Once you have experienced the TriMetrix® HD System for hiring, you will see how hiring without it doesn't make much sense.


Let us partner to find the right solution to your challenges. Request more information here.


Developing talent has been shown to be the most cost effective strategy for retaining talent. It is also the best strategy for succession planning. Hiring for senior level positions is a high risk maneuver. Using TriMetrix® to assess these candidates reduces the risk. But using TriMetrix to identify and develop high potentials so you have a bench has proven to reduce unwanted turnover and created greater bottom line numbers - especially net profit.

TriMetrix® HD measures cognitive ability for situational clarity, problem solving acumen, soft skill experience, motivational design and behavioral style. When used strategically in the design of all parts of the employee life cycle, from hiring to cross-functional teams to individual development, TriMetrix easily becomes your total talent management system.



Click to download a sample list of current clients.



We use a multi-stage patented process where we work closely with you to develop the role's key accountabilities and ultimately the job benchmark that defines the talent requirements of the job.

1. Determine Why the Job Exists & Key Accountabilities Required for Top Performance
This exercise is designed to get everyone "on the same page" with regard to the position requirements.

2. Subject Matter Expert group (boss, high performing incumbents) score an online survey of questions directly related to the brief list of key accountabilities.

3. We generate a composite report from the SME's individual survey results.
The TriMetrix® HD benchmark yields the hierarchy of importance for all 55 factors required for peak performance, to establish an effectiveness standard unique to your organization.

4. The SME team reviews and validates the composite job benchmark result.
Once accepted, this is now your benchmark for peak performance for this position in your organization.

TriMetrix® Validated & Fully EEOC Compliant
According to the U.S. Department of Labor, Employment and Training Administration, assessment systems are most effective when a variety of tools are used to measure personnel. This is what's called the "whole person" approach.

The TriMetrix® HD System integrates four unique, validated assessment tools into a complete benchmarking system, reflecting the theory asserted by the U.S. Department of Labor, Employment and Training Administration. This generates the "whole position" benchmark.

Never Been Challenged In Court
TTI Success Insights®, the developers of the total talent management system and holder of patent for the job benchmarking system, has the evidence to support and defend our process against any challenge. The fact that we have never been challenged for an EEOC claim speaks loudly to our factual evidence. Ask that about the other assessments out there.

You Need a Proven Hiring System to Stay Compliant
Every company needs a selection system that all hiring managers can follow and that has documented evidence that the people hired using the system are above average or superior performers. By adhering to an established, job benchmarking process, you will have detailed information to support your selection criteria, ensuring evidence to defend any
EEOC challenge - but more importantly - to hire the best talent from your talent pool.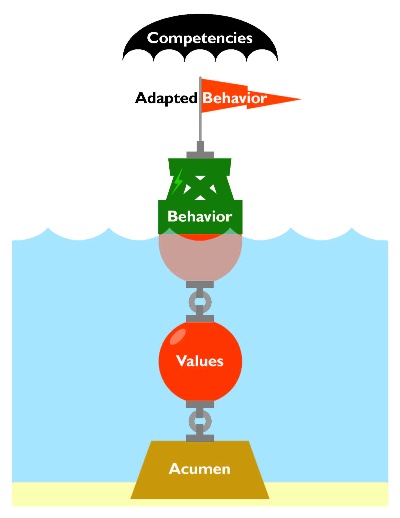 TriMetrix® HD is a Complete Hiring, Performance Management, and Coaching System
The job benchmark includes interview questions, plus it allows you to compare an individual's capacity for success against those required for the job (a Gap report). There is also a complete performance management and job coaching system included in the job benchmark report.

This is a simple and effective hiring and talent management system all rolled into one. Once the benchmark is established job candidates as well as current employees in the position are assessed using the TriMetrix® HD Talent Report. Then, their personal assessment results are compared to the position benchmark.

Like the TriMetrix® HD Job survey, the Talent survey measures Personal Skills/Capacities, Motivators and Behaviors and is completed through the online assessment administration system. We can work with your organization to train people on how to get the most from the benchmark and the online administration system. We specialize in identifying quality candidates that fit the benchmark, and we can consult and work directly with your internal HR department and/or any external search firm to assist you in maximizing the benchmark.

TriMetrix® HD Goes Beyond Job Benchmarking
The comprehensive design of the TriMetrix® HD ensures that you hire, develop and retain the best possible talent. The TriMetrix® HD system goes beyond job benchmarking to provide a powerful and versitile human resource management tool. It can be used for a multitude of business applications, such as: Job Matching, Talent Selection and Retention, Aligning Talent Management to Strategic Planning, Employee Coaching and Development Performance, Appraisals, Succession Planning & Organizational Development.

Download the flyer to learn more about TriMetrix® and TriMetrix® HD assessments and the entire TriMetrix Assessment Suite.