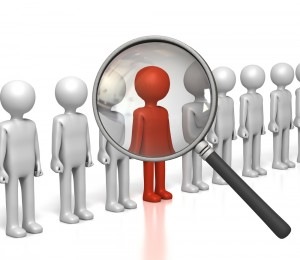 Recent research from The Corporate Executive Board (CEB) shows that organizations with strong bench strength have double the rate of revenue and profit growth compared to peers with weaker bench strength. Meanwhile, separate CEB research shows that turnover for high potentials has been rising for the past few years, suggesting an increased need for high potential development programs that are effective at building bench strength and retaining high potentials.

Read our article: Critical Elements of a High Potential Development Program


The following benefits aren't theoretical - these are the benefits our clients are documenting with participant pre- and post-program surveys, feedback from managers and HR.

Retention - participants report the program has had a significant impact on their commitment to staying with the organization
Job satisfaction - Gaining an objective perspective and learning new ways to maneuver and influence others to get results are consistent statements
Readiness - Many participants of our High Potential Development program are promoted by the end of the formal program or shortly after. Their ability to take on a new role or new responsibilities without a single misstep speaks to our focus on readiness.
We recognize defining the characteristics of a strong bench is level-dependent. We recommend designing high potential development programs for three levels within your organization: 1) Level One: high-potential non-managers and recently promoted new managers 2) Level Two: managers 3) Level Three director and above executives.

A high potential development program needs to have clear objectives. The following examples reflect different objectives based on job levels:

Level One
Level Two
Level Three
Self Awareness
Practice and knowledge
executing key executive
management skills,
strategic business
thinking, action planning
and leadership skills.
Rotation assignment to specific
business functions,
including Engineering/Software
Development, Sales, Marketing,
Operations, Customer Services,
and Finance management in an
effort to achieve certain
business objectives.
Key Success Skills
Interpersonal Skills
Knowledge of all the
company's current product
lines and markets, their
financial performance to
date, and strategic
growth plans.

Role Effectiveness
Championing innovative
ideas and initiatives,
and driving real
business results.
Knowledge and execution
of key executive management
skills, such as strategic business
thinking and action planning,
championing of innovative ideas
and initiatives, and driving for
real business results in multiple
businesses as evidenced by
past business success.
Organizational Influence
skills including cross-functional
team success and
change management
strategies and methods
Knowledge and interaction
with business functions
Broaden knowledge of
company's current
product lines and markets,
their financial performance
to date, and strategic
growth plans.

We offer custom-designed high-potential development programming to deliver best-in-class development that seamlessly integrates with your internal capabilities. We offer both cohort-level programming and one-on-one coaching delivered by world-class coaches. We've combined the best methods for learning and development to deliver a high-touch, high-ROI high potential development solution.

Using a high-quality total talent management assessment suite is critical for identifying and developing high potentials at all levels. Learn more about the TriMetrix Total Management Assessment Suite.


| | | | | |
| --- | --- | --- | --- | --- |
| Impact | Personal Accountability | Self Management | Interpersonal Skills | Goal Achievement |
| SELF AWARENESS | X | X | X | X |
| ROLE AWARENESS | X | X | X | X |
| ORGANIZATIONAL INFLUENCE | X | X | X | X |

For high-potentials at different levels
Supports diversity and inclusion goals
Program duration based on custom design to meet client needs
Group opening and closing sessions and special events
Your internal executive sponsor(s) plays an important role
One-on-one coaching
Tied to role and business goals
Career management component

Change management
Engaging others effectively
Personal skills based on individual
Building relationships
Decision making