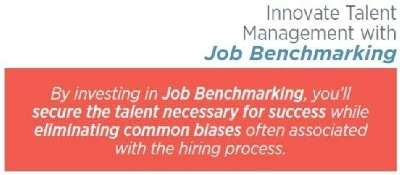 [Click on image above to download and print the flyer.]
TTI Success Insights developed and patented a process for identifying the job's talent requirements. If a job could talk, it would explain precisely what was necessary to achieve superior performance. We could ask it to tell us:

Knowledge a person needs
Personal competencies required to drive success
Rewards for superior performance
Hard skills vital for the job
Behaviors necessary to perform at peak levels
Intrinsic motivators
But we all know the job can't talk. If they did, we would certainly hear the real story.

View and download our short PowerPoint


Instead, we must get the truth from another source - subject matter experts. These are the people in and around a given job. But even asking people about a job presents a challenge. Before we can learn the true meaning of superior performance for any particular job, the experts must remove their natural biases. Bias is an unfair preference or dislike of something. Bias can create a blind spot - blocking out a single thing - or act like a set of blinders - making only one thing visible.


The idea and attempt at identifying those traits that will lead to success isn't new. As recently as 2005, The Nielson Group used the only approach available - the high/low performer analysis. That is where you assess people currently in the job (incumbents) and analyze those designated as "high performers" against those designated "low performers". We saw several flaws in that approach back then but it was the only way to get close to identifying success traits for hiring. Today, the high/low performer analysis is a great validation step after the job benchmark has been completed using the TTI Success Insights patented process.


Removing bias can be the most formidable challenge in defining superior performance. In fact, we know that it is impossible to strip away the bias without an impartial facilitator. An expert can spur a group into unbiased, fair discussion and act as a catalyst for developing a clear understanding of what superior performance looks like. In short, an expert facilitator will help subject matter experts "hear" a job talking.

The job benchmarking process has a few steps that need to be completed properly. At first glance, it may seem complicated - but it isn't. The Nielson Group has been recognized as one of the leading experts in the United States for conducting job benchmarks. That expertise means you'll find the experience rewarding and efficient.

Click here to download the Innovate Talent Management Job Benchmarking whitepaper.

We offer several job benchmarking tools to ensure the best job fit. We recommend the following suites for superior results:

Talent Insights - The Talent Insights version blends behaviors and motivators in a validated, bias-free and fully integrated assessment that meets EEOC and OFCCP reqiuirements. When used with our patented job benchmarking system, Talent Insights will help you in the selection process and understand how to enhance performance and increase overall job satisfaction.
TriMetrix HD - The TriMetrix HD version brings the four sciences of behaviors, motivators, competencies and acumen together in a validated, bias-free and fully integrated assessment that meets EEOC and OFCCP requirements. When used with our patented job benchmarking system, TriMetrix HD offers a complete picture of a position, allowing you to compare talent to the unique requirements of the job.
Click to view and print the Steps document below.